5 Space-Saving Furniture Solutions for Small Apartments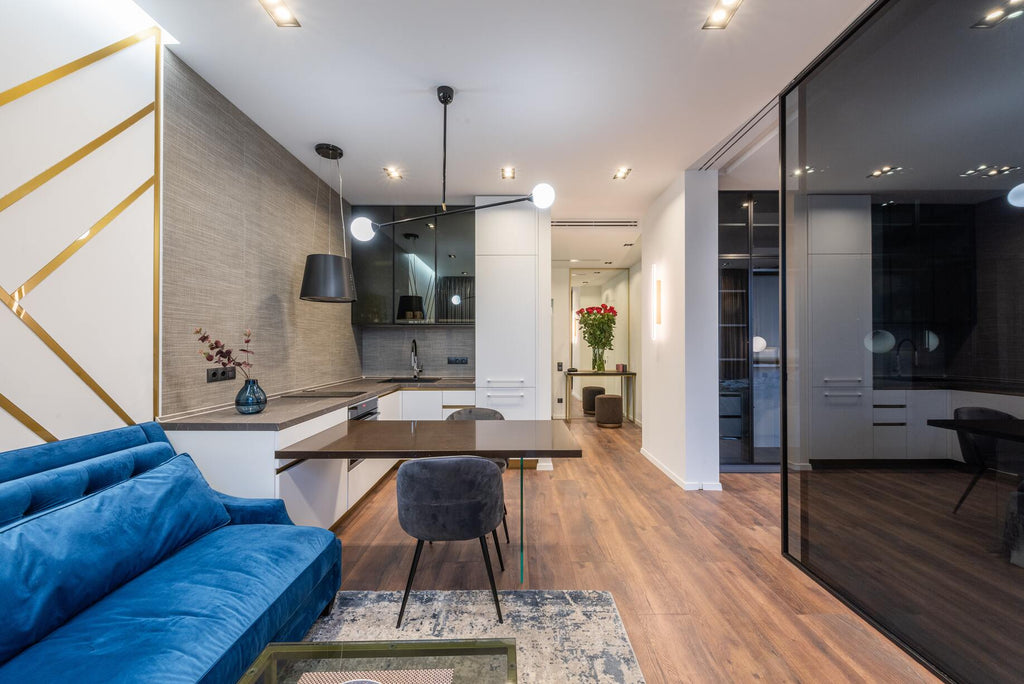 Living in a small apartment has its charms, but it also presents unique challenges, especially when it comes to furnishing your space. However, with the right furniture solutions from Dellino Exclusive Showroom, you can transform your compact apartment into a functional and stylish haven. In this blog post, we'll explore five space-saving furniture ideas that will maximize your living area, optimize storage, and make your small apartment feel spacious and inviting.

1. Multi-Functional Sofa Beds:
When space is limited, a multi-functional sofa bed is a game-changer. During the day, it serves as a comfortable seating area for relaxation and socializing. When nighttime falls, it effortlessly transforms into a cozy bed for a restful sleep. Choose a sleek and modern design that complements your interior while providing extra sleeping space for guests without sacrificing valuable floor area.

2. Wall-Mounted Folding Tables:
Dining tables can take up a significant amount of space in small apartments. Opt for a wall-mounted folding table that can be easily folded down when not in use. When it's time for a meal, simply unfold the table, and voilà - you have a functional dining area without cluttering your space. This practical solution is perfect for creating a dining nook or a compact work-from-home setup.

3. Compact Dining Sets:
If you prefer a traditional dining set but are concerned about space, consider investing in a compact dining set. Look for round or square tables with drop-leaf extensions that can be folded down when not needed. Paired with slim chairs or benches that can be tucked under the table, this space-saving setup provides all the functionality of a full-sized dining set without taking up excess room.

4. Vertical Storage Solutions:
In small apartments, every inch of space matters. Embrace vertical storage solutions to maximize storage capacity without encroaching on your floor area. Install wall-mounted shelves, racks, or floating cabinets to keep belongings organized and easily accessible. Utilize the height of your walls for storage, freeing up valuable floor space and creating an airy and uncluttered environment.

5. Wall-Mounted Desks:
For those working or studying from home, a wall-mounted desk is a brilliant space-saving solution. These compact desks can be folded up against the wall when not in use, providing a clean and open space for other activities. Choose a desk with built-in shelves or storage compartments to keep your essentials tidy and within reach.

Living in a small apartment doesn't mean compromising on style or functionality. By incorporating these five space-saving furniture solutions into your interior design, you can create a comfortable and efficient living space that feels much more expansive than its square footage suggests. Embrace multi-functional pieces, utilize vertical storage, and prioritize compact designs to optimize your small apartment's layout and make the most of every corner. With a little creativity, you can choose our smart furniture collection from our showroom to make your small apartments a cozy and stylish oasis you'll be proud to call home.
Visit our showroom located at 27 Lagos Ave, East Legon - Accra, where our expert team will be delighted to introduce you to a universe of endless possibilities. Your dream home awaits you at Dellino Exclusive.