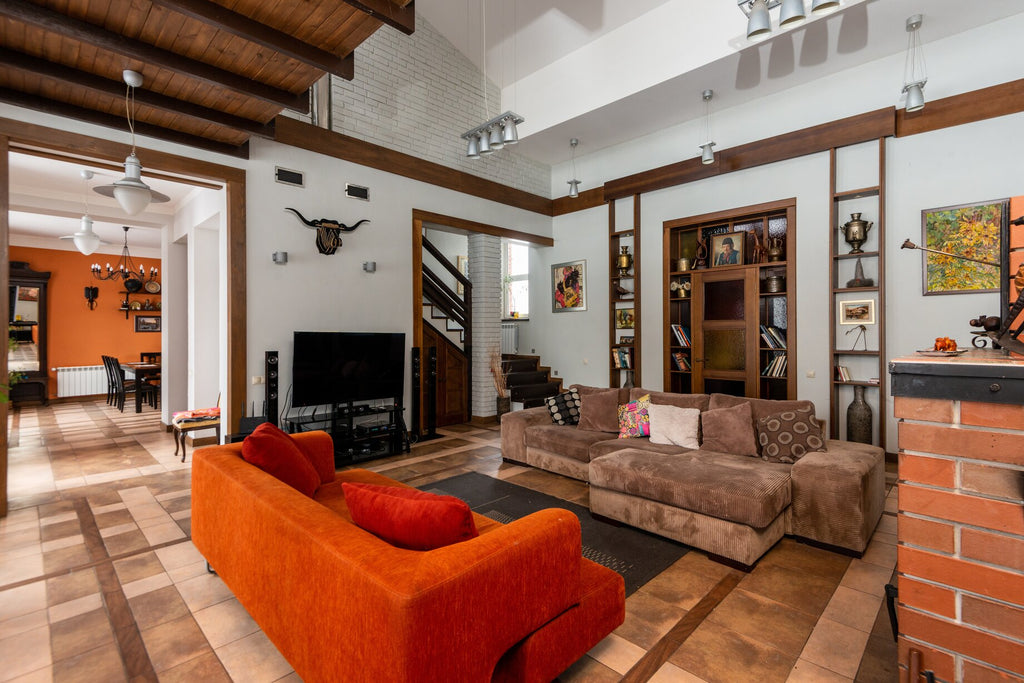 Discover the Magic of Furniture in Creating Your Dream Home
Have you ever wondered how you can bring your home to life with the simplest of
pieces? Ever watched videos where interior designers entirely transform a drab space into an area of luxury and style with certain furniture pieces? Well step into the realm of interior design magic with us, where furniture holds the key to transforming your home into a sanctuary of style and comfort. From sofas to fancy dining tables, furniture can work wonders in elevating your living space. So, get your notepad out, open your Pinterest tab and let's unravel some not-so-secret secrets of how furniture can bring your home/space to life!

Elevating Aesthetics
The right furniture pieces can instantly elevate the aesthetics of any room. Whether
you prefer a contemporary/minimalist vibe or a classic charm, the choice of furniture sets the tone for the entire interior. Sculptural sofas and sleek coffee tables bring modernity, while ornate cabinets and antique accents lend a touch of timeless
elegance. Embrace your unique style and curate a space that truly reflects your
personality.

Optimal Functionality
Functionality is at the core of interior design, and furniture plays a key role in
optimising the utility of your living space. Multifunctional pieces such as sofa beds,
extendable dining tables, and storage ottomans seamlessly blend form with
function, catering to your evolving needs. Embrace the art of practicality without
compromising on style.

Creating Harmony
Interior design is an intricate dance of elements that harmonise to create a cohesive
space. The right furniture pieces act as the orchestra conductor, orchestrating a
symphony of design elements. Complementary color palettes, balanced
proportions, and strategically placed furniture create a harmonious flow
throughout your home.

Transformative Impact
Furniture has the power to transform even the smallest spaces into grand living areas. Thoughtful space-saving solutions and strategic furniture placement can make your rooms appear more spacious and inviting. Allow your imagination to flourish as you witness the transformative impact of well-curated furniture.

Expressive Personalisation
Your living space is a canvas to express your individuality and creativity. With a
diverse range of furniture styles, textures, and finishes, you have the liberty to curate a space that is truly yours. Mix and match various furniture pieces to infuse your space with a touch of personality and make it an extension of your soul.

At Dellino Exclusive, we understand the art of interior design and the significance of
furniture in creating your dream home. Our exquisite collection of furniture curated
from renowned brands like Collection Alexandra, Angel Cerdá, and Thermia
Barcelona Windows awaits you.

Visit our showroom at 27 Lagos Ave, East Legon - Accra, and let our expert team
guide you through a world of possibilities. Your dream home awaits at Dellino
Exclusive.

Don't just imagine, experience the magic of furniture with Dellino Exclusive today!
Visit Our Website

By - Anu OJ
Continue reading